Advis
&nbsp&nbsp&nbsp&nbsp&nbsp&nbsp&nbsp&nbsp&nbsp&nbsp&nbspory
Studio
THE
ASSEM
&nbsp&nbsp&nbsp&nbsp&nbsp&nbsp&nbsp&nbsp&nbsp&nbsp&nbspBLY
COLLECTIVE
&nbsp&nbspMARKET
&nbsp&nbsp&nbsp&nbsp&nbsp&nbsp&nbsp&nbsp&nbsp&nbsp&nbsp&nbsp&nbsp&nbspPLACE
THE
ASSEM
&nbsp&nbsp&nbsp&nbsp&nbsp&nbsp&nbsp&nbsp&nbsp&nbsp&nbspBLY
COLLECTIVE
MARKET
&nbsp&nbsp&nbsp&nbsp&nbsp&nbsp&nbsp&nbsp&nbsp&nbsp&nbsp&nbsp&nbsp&nbspPLACE
SIGN UP FOR OUR NEWSLETTER
SIGN UP FOR OUR NEWSLETTER
Meaningful Communities, Functional Spaces, Collaborative Expertise
THE MISSING PIECE
IN REAL ESTATE
DEVELOPMENT MARKETING.
THE MISSING PIECE IN REAL ESTATE DEVELOPMENT MARKETING.
The HANA team is guided by the central vision of creating purpose, originality, and a sense of authentic community within real estate development. We strive to work with developers and industry partners who share this vision. By working together with our clients, looking at each project both from the outside-in, and inside-out, we push to achieve the optimum product and market fit. Combining decades of experience across all facets of development marketing and sales, we bring an unparalleled depth of knowledge and insight, while staying grounded in honesty, transparency, and integrity.
Let the team at HANA help you discover the missing piece for real estate success. Bringing highly thoughtful design guidance, marketing advisory, and personalized sales strategies tailored to each project, our holistic approach gives you access to leading industry experts in all aspects of real estate development. This allows you to make more informed decisions to increase sales revenue while building communities that matter. We listen to, and observe our clients, partners, as well as their audience, and our consumers, to create functional spaces where real people can connect, grow, and thrive together. Whether you're a developer, a real estate agent, or an industry partner, connect with us to expand your business and get the job done with excellence.
Testimonial
Hana has a unique ability to orchestrate the best possible outcomes for her clients, her team, and end-users on every project, regardless how bespoke it may be.
Robert Quigg
Founder & CEO
QUIGG
Testimonial
Hana is a force in the new development marketplace, whether you are a developer or an agent, she is someone you need to know. She doesn't accept the ordinary, striving to be the best at everything she does.
Brian Cooley
Co-Founder
Wicked+
(01)
For Real Estate Developers
At HANA, we've learned all the intricacies and mastered the nuances of real estate development marketing and sales. Our holistic, collaborative approach is built on decades of experience honing our expertise in all facets of development marketing to deliver luxury real estate to discerning buyers in partnership with hard-charging developers. Our process is straightforward: we identify, deconstruct, and build our game plan to meet the demands of today's real estate market. Guided by the target demographic and the end-user's experience, our design advisory, marketing strategies, and sales services are the confluence of the market, for the market. We've revolutionized antiquated standards, replacing outdated methods with innovative ideas, ensuring measurable results throughout the design, programming, marketing, and sales phases of development projects.
(02)
For Real Estate Agents
Development Marketing and Sales
We believe in the fabric of collective experiences and expertise. The Assembly by HANA isn't your typical development marketing program. Carefully designed for real estate professionals seeking a competitive edge, with access to the best marketing tools, resources, and network of real estate professionals, our real estate masterclass-inspired platform is tailored for modern day real estate agents and real estate development marketing professionals who are ready to expand and diversify their business. We've taken our decades of experience to break down the complexities of new development marketing and sales into a 3-part series, guiding you through each phase of developer representation, project marketing, and sales execution. From pitching, strategy, product types, and market positioning, to conversion rates, pricing, budgeting, and operations, we've laid the groundwork for your successful entry into this niche market. Together, we can raise the bar of greatness in our industry.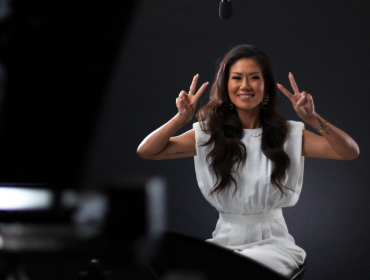 (03)For Real Estate Development Partners
Collective &nbsp&nbsp&nbsp&nbspMarketplace
Our holistic approach and collaborative process delivers a wide breadth of expertise in real estate development marketing and sales from all aspects of each project we've touched. Through a connective platform, the Collective Marketplace brings together specialized real estate development marketing partners with a proven track record sharing the same sense of partnership. Our wealth of expertise with various marketing strategies for real estate developers, combined with our collective experiences, create invaluable opportunities for maximum efficiency and profitability. Here, in our partners hub, you can find your missing piece to deliver compelling design to shock and awe, comfortable spatial configurations to foster connection, and memorable marketing and sales experiences to bring you home. Let the Collective Marketplace by HANA be your one-stop shop to build the dream team for success.
Explore THE COLLECTIVE MARKETPLACE
Testimonial
Not have I only benefited from working with Hana for over 10 years, but all of my current staff was trained by her at The Agency, so I believe very strongly in her ability to understand the business and teach people how to succeed in it.
Mike Leipart
Managing Partner
The Agency Development Group
(04)
Looking for more information?
We thrive on collaboration. Connect with us to find your missing piece.